Our Executive Ministry is composed of ministry leaders who are dedicated to the development and growth of the members, and to the excellent function of the New Hope Free Will Baptist Church Ministry.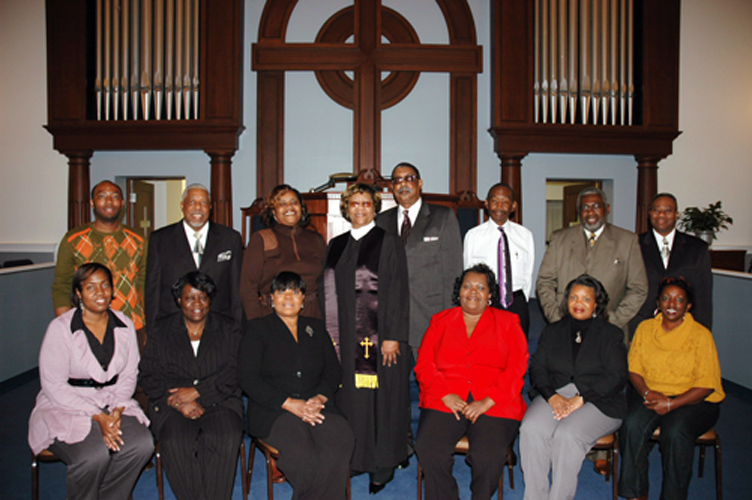 (1
st
Row l-r) Katrina Robinson, Financial Secretary; J. Diane Stevenson, Chairperson Trustee Ministry; Maggie Blackwell, Executive Assistant to the Pastor; Robin Hunter, Chairperson Deaconess Ministry; Jeanette Staten, Vice Chair Deaconess Ministry; Debbie Davis, Personal Assistant to the Pastor.
(2nd Row l-r) Andre White, Administrative Assistant; Willis Taylor, Vice Chair Trustee Ministry; Wanda Powell, Church Clerk; Rev. Dr. Ernestine H. Battle, Pastor; Deacon Clinton E. Battle, Sr.; Jeffrey Crews, Vice Chair Deacon Ministry; Jimmie Staten, Vice Chair Deacon Ministry;
Rev. David Perry, Assistant to the Pastor; Lawrence Madison (not pictured) Chairman Deacon Ministry.